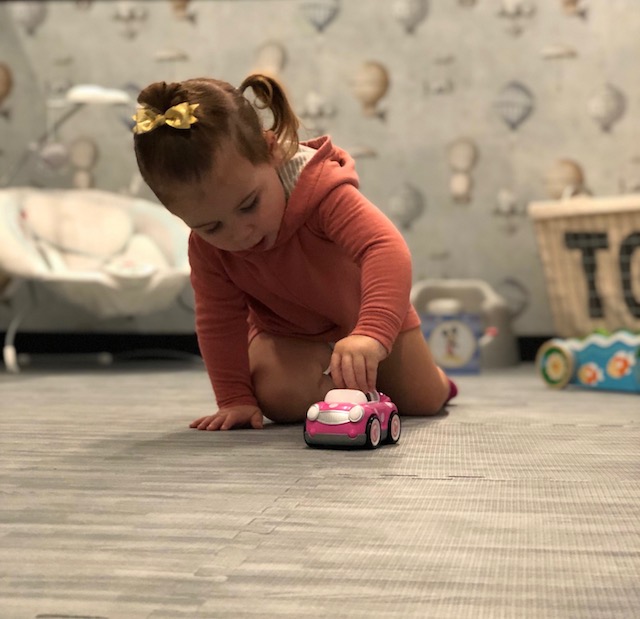 Discover a world where time travelers play, a wonder emporium… be on your way!
Our childcare facility allows you to experience all that Downtown Summerlin has to offer while your little ones play!
We provide care for children ages three months to 11 years old for up to four hours.
Hours of Operations:
Monday - Friday: 8 a.m. - 6 p.m.
Saturday and Sunday 10 a.m. - 6 p.m.
Pricing:
Rates:
Ages 3 months - 2.5 years = $14 per hour (diaper changes included)
Ages 3 years - 10 years = $12 per hour
Additional Children: $9 per hour for the 2nd child and $7 per hour for the 3rd (or more) children
We have temporarily discontinued our discounted pricing due to the impacts of the COVID-19 pandemic. We thank you for your understanding and support. We will continue to monitor the situation and will notify families when we reinstate these rates.
"For the Love of Learning" Distance Learning Program:
We are now offering a distance learning program to help parents balance the demands of distance learning and childcare for up to 5 hours per day. During this time, children in elementary school will receive help to complete their distance learning while children ages 3-5 participate in educational activities. Kiddos will also be able to play; do arts and crafts, and more! 
When:
Monday - Friday 8 a.m. - 1 p.m. 
Pricing: 
Ages 5 - 11: $200 per week for full-time (up to 5 days) and $150 per week for part-time (up to 3 days)
Ages 3 - 5: $175 per week for full-time (up to 5 days) and $140 per week for part-time (up to 3 days)
Offering a 2nd+ sibling discount of $20 per week. Payment is due in full to guarantee your child's spot the Friday before the upcoming week.
Parents can bring their own electronic devices for their child to use. We will also offer weekly laptop rentals for children ages 5-11 for $25 per week.
Location:
1820 Festival Plaza Drive, Suite 280, Las Vegas, NV 89135
Located above Gap next to TruFusion and William Lyon Homes
Rules:
WE ARE A NUT FREE ZONE. Please note that due to children's allergies (including airborne allergies), snacks that contain peanuts or tree nuts are not permitted. Please take this into account when packing snacks or meals. We do have healthy snacks available for purchase.
We do not allow shoes, but do require socks. Should you forget socks for your little one, we do have socks available for purchase.
All parents and guardians MUST wear a mask during pick up and drop off. All children ages 5 and above need to have a mask with them as well.
Register HERE
Please note: You can either email your child's immunization records to summerlin@fivestarsitters.com or bring a copy with you to your first visit.
Follow us on Instagram or Facebook for additional updates about our Grand Opening!